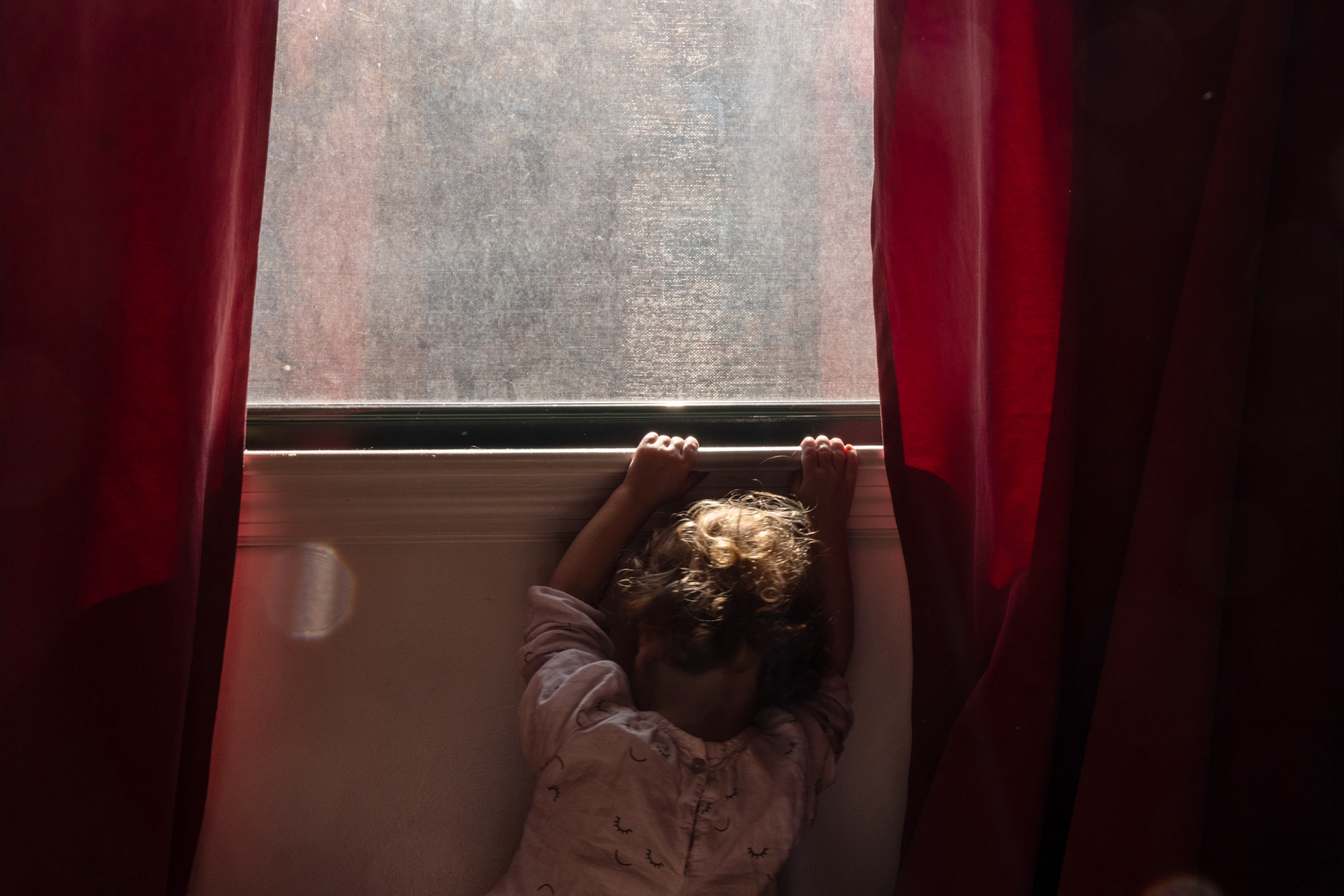 We haven't been outside for two days. We were going for long walks before, but I've been too scared and sad and worried lately. She likes to stand in the window and wave at the few people who walk by. She yells at the birds. She asks to go to school. We exercise to YouTube videos. I hope she's okay. March 24, 2020 NYC.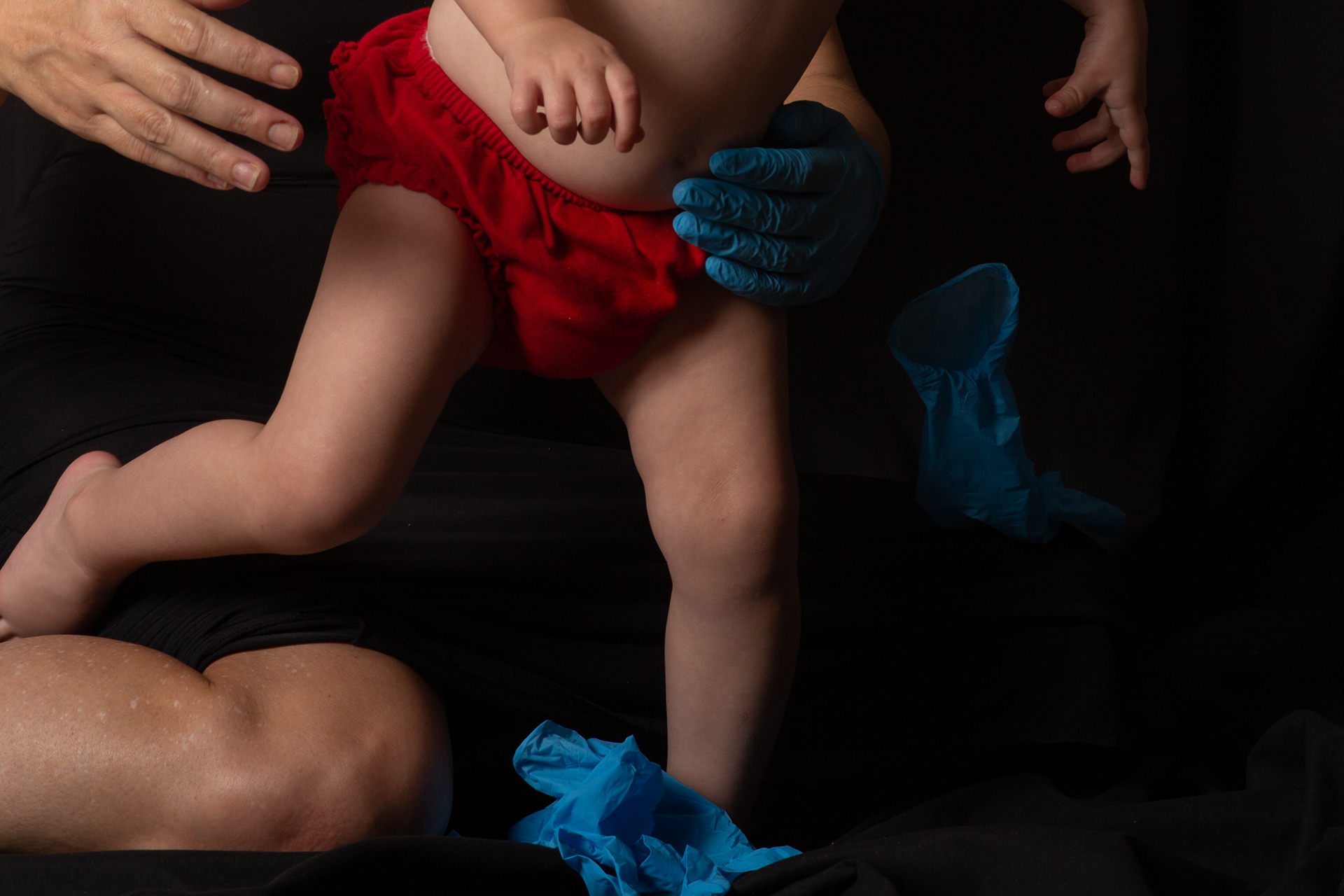 She thought the plastic gloves were absurd. There was drama. She doesn't want me to wear them at all. It doesn't really matter, since her dad is the only one who goes outside. March 30, 2020 NYC.
I  use the camera to ask and answer questions.My work is about longing, solitude, and an ambivalent yearning for connection. I often photograph myself and my experiences as subject matter to explore the creation of personal mythology and the agency of identity.