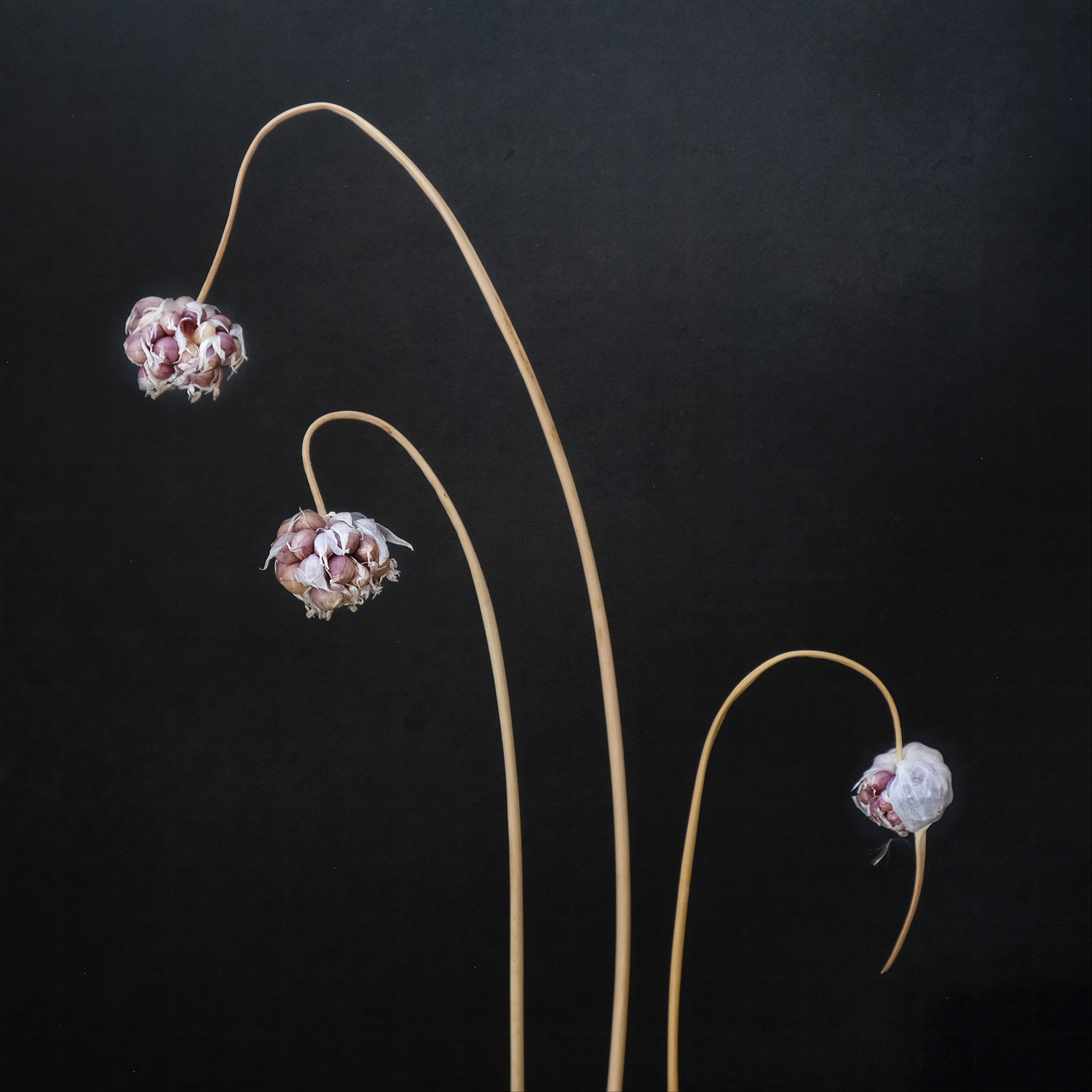 Maureen Ruddy Burkhart

Heart is a Lonely Gatherer: Alliums  
The isolation of spring 2020 changed many of us in expected ways. Having just spent two years away from friends and family, I had finally returned home, only to be immediately forced into isolation from Covid-19.
Suffering from an almost inconsolable loneliness, I spent hours walking in nature every day. I've always drawn inspiration from nature, but it was different this time. There was an undeniable slowness; like listening to flora growing and fauna awakening. 
Spring came around as usual, but this year was different. The fecundity was luscious, personal. Promise came up against social deconstruction. Nature was victorious…this time. 
The alliums are a tribute to magnificent nature; portraits of their incredible, inspiring beauty.